Lanyard: Airbus Lanyard A350XWB with metal clip
Show Category: Lanyard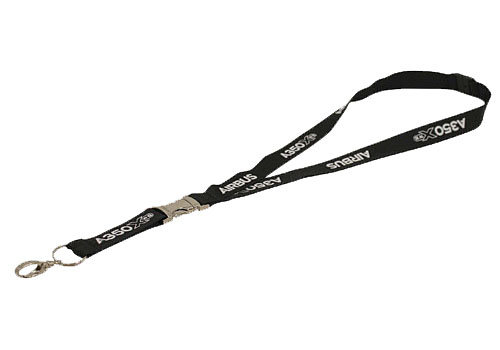 Lanyard: Airbus Lanyard A350XWB with metal clip
Label: Airbus A350XWB
black white
Lanyard with detachable base part.
Metal snap-fit buckle, metal snap hook and breakaway.

Price and Order
Additional Offer
Airbus Lanyard ... more infos

additional price/article:

5.95 EUR

regular price: 6.95 EUR
Show Category: Lanyard
All prices include 19% VAT (except the no tax price) excluding costs for
shipping and handling
which differs according to your address.
* Price without german tax for shipping outside the EU:
Details
Payment methods:

• Bank transfer (IBAN/BIC)